Invited Speakers of ICSGSC2023
---
Prof. Chen Shen
Tsinghua University, China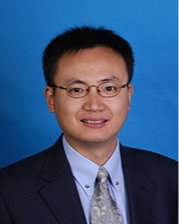 Chen Shen, (Senior Member) received the B.E. and Ph.D. degrees in electrical engineering from Tsinghua University, Beijing, China, in 1993 and 1998, respectively. From 1998 to 2001, he was a Postdoc Research Fellow with the Department of Electrical Engineering and Computer Science, University of Missouri Rolla, Rolla, MO, USA. From 2001 to 2002, he was a Senior Application Developer with ISO New England, Inc., MA, USA. Since 2009, he has been a Professor with the Department of Electrical Engineering, Tsinghua University. He is currently the Director of the Energy Digitization Research Center, Sichuan Energy Internet Research Institute, Tsinghua University. His research interests include power system analysis and control, renewable energy generation, and smart grids. He is the author/coauthor of more than 200 technical papers and one book, and holds more than 50 issued patents.
Speech Title: From Traditional Power System Simulation to Digital Twins
Abstract: Based on the characteristics of new power systems, this talk firstly analyzes a series of challenges faced by traditional power system simulation tools in meeting the current research and construction needs of new power systems. Then, the concept, characteristics and advantages of digital twin in promoting the research and construction of new power systems are introduced. The difference and relation between traditional simulation and digital twin technology are compared. This talk also introduces CloudPSS-XStutio, a digital twin construction tool proposed by the reporter's team, and some engineering practices based on the tool.
Prof. Haoyong Chen
South China University of Technology, China
Haoyong Chen (F. AETDEW, SM. IEEE/CSEE/CES) received the B.E. and Ph.D. degrees in electrical engineering from Xi'an Jiaotong University, Xi'an, China, in 1995 and 2000, respectively. From 2000 to 2006, he served on the faculty of the Department of Electrical Power Engineering at Xi'an Jiaotong University. Since 2006, he has been an associate professor/professor with the School of Electric Power Engineering, South China University of Technology. He is currently the Leader of New Energy Power Systems Research Group and Director of Institute of Power Economics and Electricity Markets, South China University of Technology. His research interests include modeling, analysis, optimization and control of lcomplex power & energy systems. He is a pioneer in the study of complex power & energy systems by using multidisciplinary approaches from power systems, power electronics, thermal power, optimization and control, information and communication, economics and management science, and artificial intelligence, etc. He is the author/coauthor of more than 300 technical papers, 3 books, and holds more than 20 issued patents.
Speech Title: Transformation of Power Systems and Electricity Markets Under "Dual Carbon" Target
Abstract: China has been striving to peak CO2 emissions by 2030, and work towards achieving carbon neutrality by 2060. In order to achieve the dual carbon target, the power system needs to reform the energy structure on the power generation side, eliminate or renovate the existing fossil energy thermal generating units with high carbon emissions, and increase the investment and development of clean energy sources such as hydro, nuclear, wind and solar. These will bring significant changes to the power supply structure, grid characteristics and great opportunities for the development of power industry. The key technical and institutional problems are discussed in this talk.
Asst. Prof. Zhongbei Tian
University of Birmingham, UK

He is also an Assistant Professor in Transport Energy Systems at the Birmingham Centre for Railway Research and Education (BCRRE), the University of Birmingham. Dr Zhongbei Tian is also an honorary Lecturer in Electrical Energy Systems at the Department of Electrical Engineering and Electronics, a Member of Energy and Power Group at the University of Liverpool. Dr Tian is leading the N8 Network for Innovative Sustainable Transportation (https://www.n8research.org.uk/collabor8-fund/nist-cs/). Dr Tian received the BEng degree in Electrical Engineering at Huazhong University of Science and Technology, and PhD degree at the University of Birmingham.
Dr Zhongbei Tian's research interests include railway traction power system modelling and analysis, energy-efficient train control, energy system optimisation, and sustainable transport energy systems integration and management. Dr Zhongbei Tian has published over 60 high-quality papers. He has been working on a number of projects funded by EPSRC, Horizon 2020, Network Rail, RSSB, and Innovate UK. His research has been implemented in projects across the world, including Network Rail, Edinburgh Tram in the UK, Madrid Metro in Spain, SMRT in Singapore, Beijing and Guangzhou Metro in China. He was the winner of the prestigious 2016 European Partnership for Railway Energy Settlement Systems (ERESS) Award for Best Energy Efficiency Project for Railways.
Speech Title: Railway Decarbonisation Technologies -Traction Power Network with Renewable Sources and Energy Storages
Abstract: Influenced by the growing daily travel demand of citizens and extension of urban land, the construction of the urban railway transit system is gradually increasing nowadays. This situation implies more electricity consumption in URT and more challenges to URT operation stability. Besides, the U.K. government is now accelerating the development of decarbonization urban railway transit (URT), leading to the integration of URT, renewable energy source, and energy storage system.
In this talk, Dr Tian will first introduce the Railway Decarbonisation Technologies which have been recently studied. Then, a multi-source traction system with the coordinated control strategy will be introduced. This system can reduce the energy consumption and improve the operation stability like reducing substation peak power and voltage sags. In the traction system modelling, a detailed modelling method will be presented which reflect the characteristics of URT. As for coordinated control strategy, the main control principle will be presented including ESS control optimization method. Also, some case studies are also illustrated to verify the proposed method.
Prof. Songbing Zou
Lanzhou University, China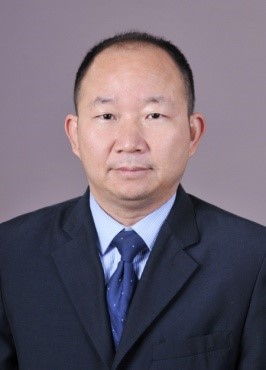 Presided over 4 National Natural Science Foundation projects, 3 provincial projects, 2 Energy Foundation projects, 1 school-level project, and 2 enterprise consulting projects; The leader of two scientific missions of the second national scientific expedition on the Qinghai-Tibet Plateau, and participated in one key research and development project and one key project.
Published more than 20 SCI papers in international journals, 13 EI papers and more than 40 papers in Chinese core journals. He has published many monographs and translations, including 1 national invention patent, 2 software works, and 1 local standard.
He served as the chief scientist and person in charge of many projects of the Ministry of Education and Lanzhou University, the judge of the "Carbon peak and carbon neutrality" Innovation and Creativity Competition of the Degree and Graduate Education Association of the Ministry of Education, and the member of the ecological model Professional committee of the Chinese Ecological Society. He also teaches undergraduate and graduate students.
Speech Title: Carbon emission effect of new power system with new energy as the main component in Gansu Province, China
Abstract: Building a new type of power system will help promote clean energy consumption and help the world respond to the serious threats and challenges posed by climate change. Based on the social economy, energy consumption and development planning of Gansu Province, this study analyzed the main influencing factors of energy consumption and carbon emissions in Gansu Province, set development scenarios of different energy consumption structures, and predicted the future development of energy consumption and carbon emissions. The optimization of terminal energy structure is an important measure for future energy transformation and the realization of "carbon peaking and carbon neutrality goals" in Gansu Province. By promoting new energy generation such as power stroke and light energy in the future, energy substitution can be effectively realized, the cleanliness level of the whole society can be improved, and significant benefits can be provided for pollution reduction and carbon reduction in Gansu Province.
Assoc. Prof. Sohrab Mirsaeidi
Beijing Jiaotong University, China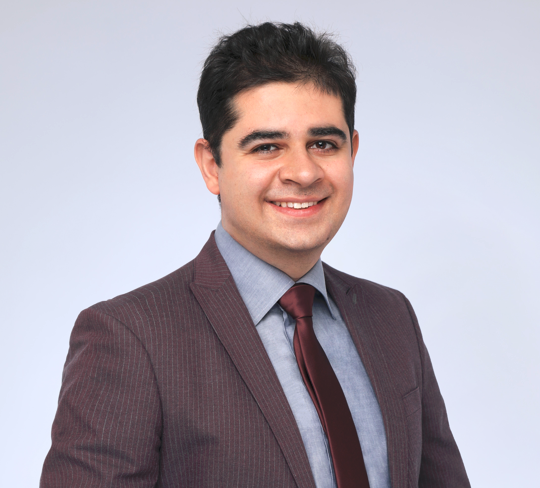 Sohrab Mirsaeidi received his Ph.D. degree in Electrical Engineering from Universiti Teknologi Malaysia (UTM), Malaysia in 2016. Subsequently, he furthered his studies as a Postdoctoral Fellow at the Department of Electrical Engineering, Tsinghua University, China from 2016 to 2019. Currently, he is an Associate Professor at the School of Electrical Engineering, Beijing Jiaotong University (BJTU), China. Sohrab Mirsaeidi has published 80+ papers and 2 books in the field of Microgrids and Large-Scale Power Systems. He is a Member of the National Technical Committee of Measuring Relays and Protection Equipment Standardization of China, and has presided over and participated in several national research projects in China. He is an Editorial Board Member for several international journals and a Regular Reviewer for IEEE Transactions journals. He has also served as Chair, Keynote/Invited Speaker, and Committee Member in 80+ international conferences. His main research interests include Control and Protection of Large-Scale Hybrid AC/DC Grids and Microgrids, Application of Power Electronics in Power Systems, and Deployment of Artificial Intelligence in Power System Analysis. He is a Senior Member of IEEE and Chinese Society for Electrical Engineering (CSEE), and a Member of IET and CIGRE.
Speech Title: Commutation Failure Mitigation in LCC-HVDC Transmission Networks Through Optimal Tuning of Control Parameters
Abstract: Commutation failure is one of the main challenges in LCC-HVDC systems that happens due to the voltage depression at the inverter ac bus. The approaches to prevent commutation failure can be broadly classified into three categories, i.e. modification of the HVDC control system, power electronic-based strategies, and fault current limiting-based strategies. Among these approaches, modification of the HVDC control system is still regarded as the most economical one. However, most of the existing methods based on the modification of the HVDC control system function based on advancing the firing angle immediately after fault incidents, while neglecting parameter setting of the HVDC control system. In this talk, first, different commutation failure influencing factors are analyzed on a CIGRE Benchmark model to investigate the most severe fault type case. Subsequently, an objective function is proposed to minimize the errors of extinction angle and DC power by selecting appropriate HVDC control parameters. To fulfill this, a data-sharing platform based on MATLAB/PSCAD is developed, in which MATLAB generates random solutions and PSCAD receives and interprets the created solutions and reports the average errors under different fault initial phase times and fault inductances. Such iterative process continues until the average errors associated with both extinction angle and DC power are minimized under different weights.