ICSGSC 2023 | Lanzhou, China
The 7th International Conference on Smart Grid and Smart Cities (ICSGSC) is sponsored by Lanzhou Jiaotong University and IEEE, hosted by the School of New Energy and Power Engineering, Lanzhou Jiaotong University, Energy Internet Technology and Equipment R&D Gansu International Science and Technology Cooperation Base, Gansu Provincial Key Laboratory of Avionics Action, Gansu Provincial Key Laboratory of Solar Power System Engineering, IEEE PES Lanzhou Chapter, Technical Committee on Intelligent Distributed Energy, Chinese Association of Automation, College of Physics and Electromechanical Engineering, HeXi University.
9月22日至24日,由兰州交通大学和IEEE主办,兰州交通大学新能源与动力工程学院、能源互联网技术与装备研发甘肃省国际科技合作基地、甘肃省航空电作动重点实验室、甘肃太阳能发电系统工程重点实验室、IEEE PES兰州分会、中国自动化学会智能分布式能源专委会和河西学院物理与机电工程学院等单位共同承办的第七届智能电网和智慧城市国际会议(ICSGCS2023)在兰州召开。
兰州交通大学关于会议新闻链接: https://www.lzjtu.cn/info/1373/12941.htm
Zhe Chen, Conference Chair, Haifeng Huo, Vice President of Lanzhou Jiaotong University, Xiangyang Zhao, Director of Technical Committee on Intelligent Distributed Energy, Chinese Association of Automation, and Zhicheng Ma, Vice Chair of IEEE PES Lanzhou Chapter were delivering opening addresses.
大会主席,IEEE Fellow、IET Fellow,丹麦奥尔堡大学陈哲教授,兰州交通大学副校长霍海峰,中国自动化学会智能分布式能源专委会主任委员赵向阳,IEEE PES兰州分会副主席马志程分别在大会开幕式上致辞。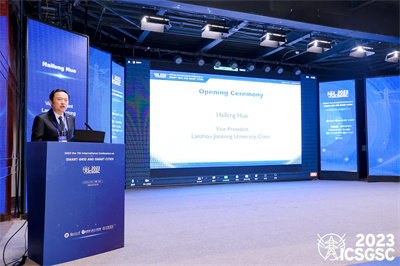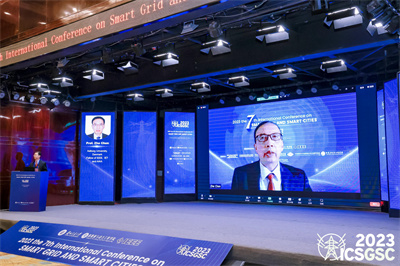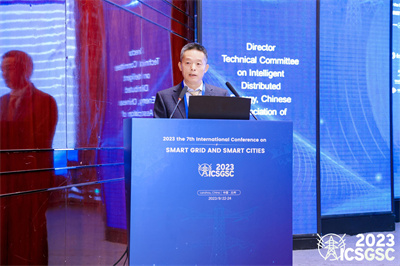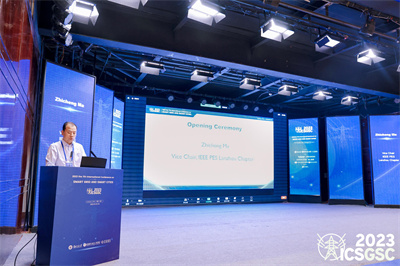 After the opening ceremony, Prof. A. R. Al-Ali from American University of Sharjah, Prof. Haoyong Chen from South China University of Technology, Assoc. Prof. Sohrab Mirsaeidi from Beijing Jiaotong University, Prof. Leopoldo García Franquelo from University of Seville, Prof. Chen Shen from Tsinghua University, Prof. Zhe Chen from Aalborg University, Asst. Prof. Zhongbei Tian from University of Birmingham, and Prof. Songbing Zou from Lanzhou University gave keynote and invited speeches.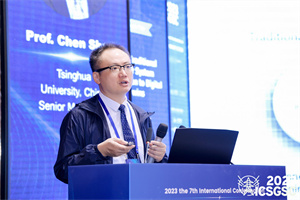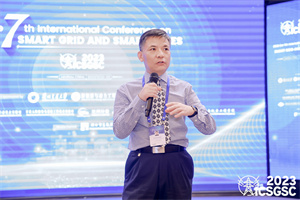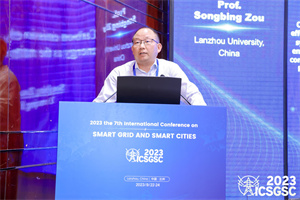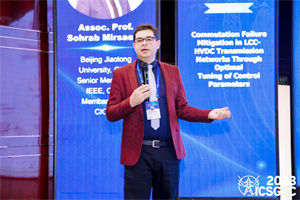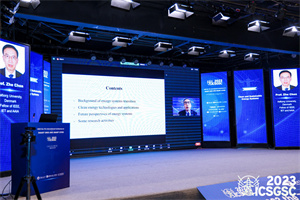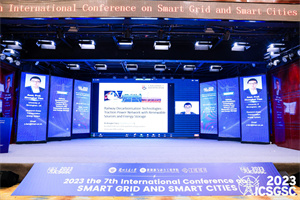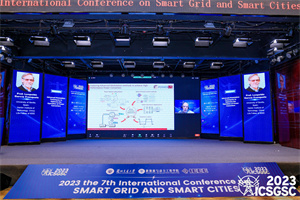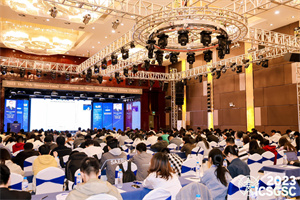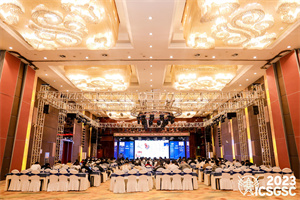 Poster Session

Oral Sessions

Best Paper Awards Winners


Peng Zhang
Tianjin University, China
co-authored with Yun Dong, Xiqiao Lin, Chengyu He and Jinlong Zong
Paper ID: SCE2321
Paper Title: Research on Analysis Method of Demand Response Potential of Typical Users in Low Carbon Park
Hua Xie
Beijing Jiaotong University, China
co-authored with Zhenyi Wang, Yigong Xie, Bin Hu, Li Lin, Yihan Hu and Pei Zhang
Paper ID: SCE4985
Paper Title: Deployment Scheme for Source-Grid-Load-Storage Integrated System Based on OS2
Best Industry Paper Awards Winners


Yachen Tang
Envision Digital, USA
co-authored with Wenqi Huang, Guangyi Liu, Zhen Dai, Jiaxuan Hou and Xuanang Li
Paper ID: SCE4973
Paper Title: Graph Based Quantitative Analysis of Distributed Generation Impact on Regional Carbon Emissions
Qiang Zhou
State Grid Gansu Electric Power Company Electric Power Science Research, China
co-authored with Ruixiao Zhang, Wei Zhao, Sheng Wang and Jin Li
Paper ID: SCE6796
Paper Title: Echos, Suggestions, and Directions on New Energy Development in China, under the Grid Parity
© 2017-2023 ICSGSC | All rights reserved.
2023 the 7th International Conference on Smart Grid and Smart Cities (ICSGSC)