Keynote Speakers of ICSGSC2023
---
Prof. Leopoldo García Franquelo (Life Fellow of IEEE)
University of Seville, Spain
Harbin Institute of Technology, China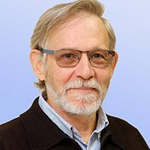 Leopoldo G. Franquelo (M'84–SM'96–F'05– LF'20) was born in Malaga, Spain. He received the M.Sc. and Ph.D. degrees in electrical engineering from the Universidad de Sevilla, Seville, Spain, in 1977 and 1980, respectively. He is currently a Professor with the Department of Electronics Engineering, US. His current research interests focus on modulation techniques for multilevel inverters and applications to power electronic systems for renewable energy systems. Prof. Franquelo has been an Industrial Electronics Society (IES) Distinguished Lecturer since 2006, he became an Associate Editor of the IEEE TRANSACTIONS ON INDUSTRIAL ELECTRONICS in 2007, a Co-Editor-in-Chief in 2014, and has been Editor-in-Chief (2015-2018) and founder Editor-in-Chief of the IEEE Open Journal of the Industrial Electronics Society since 2019. He was a Member-at-Large of the IES AdCom (2002–2003), the Vice President for Conferences (2004–2007), and the President-Elect of the IES (2008–2009). He was the President of the IES (2010–2011) and currently is an IES AdCom Life Member. He has received a number of best paper awards from IEEE journals. In 2012 and 2015, he received the Eugene Mittelmann Award and the Antohny J. Hornfeck Service Award from the IES, respectively. He received the Chinese Government Friendship Award in 2018.
Speech Title: Advanced Modulation Techniques to Optimize the Operation of Power Converters
Abstract: This comprehensive presentation focuses on power converter applications, focusing on their performance, efficiency, robustness, cost and other important features. Special emphasis is placed on applications of smart grid and smart cities where multiple generation systems and high-demanding loads are involved. Critical aspects of each application are explored, such as the lifespan of the most critical components in power converters, alongside an investigation of advanced modulation methods that enhance the power converter overall performance. During the talk the pivotal role played by modulation methods of power converters in shaping a sustainable and electrified future is highlighted.
Prof. Zhe Chen (Fellow of IEEE)
Aalborg University, Denmark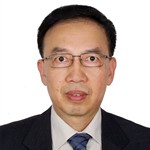 Zhe Chen, a professor at Aalborg University, Denmark, head of the wind energy research team, serves as editor/associate editor/editorial board member for several international journals. His main research directions include modern power system, multi-energy systems, smart grid, renewable energy generation, power electronic systems, etc. and he has published more than 1,000 papers in these fields. Professor Zhe Chen is a fellow of IEEE, IET and AAIA, a Chartered Engineer, a member of the Danish Academy of Engineering, and a member of the European Academy of Sciences and Arts.
Speech Title: Clean and Sustainable Energy Systems
Abstract: As a part of Green Transition, energy systems experience significant changes. Traditional fossil fuel based energy technologies ares being replaced by new and clean energy technologies. Many clean energy related technologies have been developed, and electricity is becoming the main energy carrier, e.g. wind and PV generators. Many electrical related energy conversion technologies are quickly deployed, including green hydrogen electrolysis, electric heat pumps and various storages, etc. A new energy system is emerging, while the power systems are becomeing very different from the traditional power system, the new characteristics of power systems would significantly be changed with many challenges.
The speech will brief the energy systems in green transition, describe the main clean energy technologies and their applications, analyze some challenges. The energy system in Denmark and some relevant research work will be presented.
Prof. A. R. Al-Ali
American University of Sharjah, UAE
A. R. Al-Ali (Life SM IEEE) received his Ph.D. in electrical engineering and a minor in computer science from Vanderbilt University, Nashville, TN, USA, Master degree from Polytechnic Institute of New York, USA, and B.Sc.EE from Aleppo University, Syria. Professor Al-Ali worked as an associate/assistant professor in KFUPM, Saudi Arabia (1991- 2000), and has been a Professor of Computer Science and Engineering at the American University of Sharjah (UAE) since 2000. His research and teaching interests include; embedded and cyber physical systems hardware and software architectures, smart homes automations, smart grid evolutions and development, smart factories and cities. Professor Al-Ali has many conference and journal publications including two USA and European Patents. He has also been invited to deliver keynote speeches on the recent evolution and development on the Internet of Things, Cyber-Physical Systems, smart grid & energy, and smart cities at several regional and international conferences.
Speech Title: Digital Twins Role in Smart Grid Systems
Abstract: As the Internet of Things (IoT) gains traction in smart city applications like smart energy, buildings, factories, transportation, farming, and healthcare, the concept of digital twins is becoming increasingly important as a complementary counterpart to physical objects. A digital twin refers to a virtual representation or simulation of entities like a physical object, system, or process. Whether these physical objects, systems, or process are stationary or mobile, located in a single area or spread across multiple sites, an edge computing device collects their operational and environmental data for local decision-making. Simultaneously, a virtual replica of these entities, known as the digital twin, exists within the cloud computing platform. This digital twin integrates real-time physical object data, 2D and 3D models, historical data, and a bill of materials (BOM) for further processing, analytics, and visualization.
This talk will present the recent development in digital twin's technologies and their applications in smart cities in particular smart grid. The digital twin in power systems incorporates various data sources, such as sensor readings, supervisory control and data acquisition (SCADA) data, historical records, and other relevant information. These data are continuously fed into the digital twin to keep it updated and aligned with the current state of the physical power system. Example of digital twins' applications in smart grid from generations to the distributions.